Where to Stay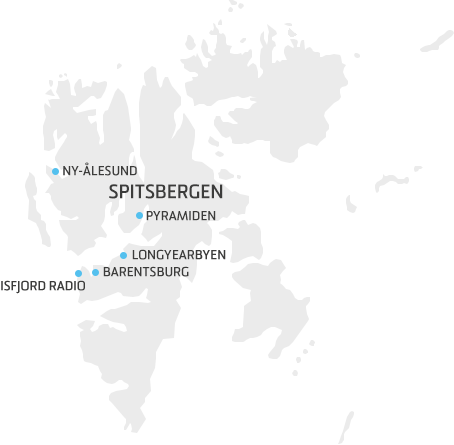 In Longyearbyen you can stay in fine hotels, comfortable guesthouses or in tents at the camping ground. Barentsburg and Pyramiden also have hotels and hostels. Do you want an experience out of the ordinary, we recommend a few nights in assorted camp sites in the terrain.
Centrally located hotels at Svalbard

Most of the hotels in Longyearbyen (Radisson Blu Polar Hotel, Basecamp Hotel and Svalbard Hotel) is located in the town center, while Spitsbergen Hotel Funken is 300 meters up the hill from the main street. There are two guesthouses, Coalminers Cabins and Gjestehuset 102, located in Nybyen, 2 km up the valley. A new hotel, Svalbard Hotel Elvesletta, will open in Februar 2018 in the middle of the center.